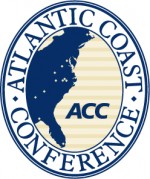 Last year, Clemson claimed the championship of the ACC to the surprise of many prognosticators. Without hesitation, I will place myself in that category. The Tigers sprinted onto the national stage with some impressive wins. The downside is that every team on the schedule will be more prepared this year for what Clemson has to offer.
The most overrated team last year was undoubtedly Florida State, which was thought before the season to be competing for a BCS title. This is an extremely key year for Jimbo Fisher in Tallahassee because he needs to prove that he knows what to do with the talent he has accumulated.
Biggest Surprise: Virginia
After seeing the Cavaliers compete last season, I believe there is strong potential for this team. I do not believe the pieces are in place yet for a conference title run, but improvement will be made. I do think Virginia can finish in the top half of the ACC Coastal division.
Biggest Disappointment: Miami
I know the Hurricanes are going through a tough time dealing with NCAA issues. But looking at the 2012 schedule, I find it difficult to imagine Miami coming close to bowl eligibility. It will be a dismal year for Al Golden and his program.
Standout Player:  Virginia Tech QB Logan Thomas
His leadership will be the difference maker for the Hokies this year. He has shown the ability to make the crucial plays when necessary.
Game to Watch: Florida State at Virginia Tech (November 8)
There should be no scenes more raucous this year than Lane Stadium on that Thursday night in early November when the Seminoles pay a visit. There is a chance that both teams could be undefeated for this matchup. Regardless, I think this game's ramifications will go beyond the ACC.
Atlantic Division Order of Finish:
Florida State 10-2 (6-2)
Clemson 7-5 (5-3)
Wake Forest 7-5 (5-3)
North Carolina State 8-4 (5-3)
Maryland 7-5 (4-4)
Boston College 3-9 (1-7)
Coastal Division Order of Finish:
Virginia Tech 12-0 (8-0)
Georgia Tech 9-3 (6-2)
Virginia 7-5 (5-3)
Duke 6-6 (3-5)
North Carolina 4-8 (1-7)
Miami 1-11 (0-8)
Championship Game: Florida State (10-2) vs. Virginia Tech (12-0)
Champion: Florida State
I think Virginia Tech will have a spectacular season but will get upended 24-17 in the ACC Championship Game. That will shake up the BCS standings in a major way. Will Virginia Tech still be considered for the BCS Championship Game after its loss?