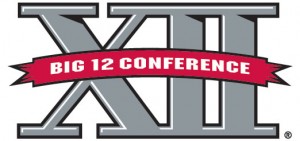 Oklahoma State shocked the world when it ran through the 2011 season almost unblemished and came up a fingernail short of being in the BCS Championship Game. It was another down year for the conference's thoroughbreds (Oklahoma and Texas), which ended with a combined regular season record of 17-7.
Robert Griffin III surprised everyone with his late-season heroics that led to the first Heisman Trophy ever awarded to a Baylor football player.
Biggest Surprise: West Virginia
I think West Virginia will be the biggest surprise team in the Big 12 this year. This is not because the Big East is on an extremely lower level than the Big 12, but I think it will be a significant accomplishment for the Mountaineers to reach the double-digit win plateau in year one.
Biggest Disappointment: Texas Tech
I don't think the Red Raider will win a single conference game this season. It will be an unbearable year if you are a TTU fan. Tommy Tuberville will be packing his bags if this prediction comes true.
Standout Player: Oklahoma QB Landry Jones
Oklahoma certainly has a tremendous advantage with senior quarterback Landry Jones in the backfield. He threw for 4,463 yards with 29 touchdowns in 2011. He is widely considered as a preseason Heisman contender, and he has superb athletes, like Kenny Stills, as targets.
Game to Watch: Oklahoma vs. Texas (October 13)
If you asked me before any random year to choose a Big 12 conference matchup that I would not want to miss, it would undoubtedly be the Red River Rivalry between the Sooners and the Longhorns. These two programs seem to enter each season with good chances to win the national championship. In fact, Oklahoma appeared in the game after the 2008 season, and Texas appeared after the 2009 season. I think both will legitimate BCS Championship contenders again in 2012, so this game will be must-watch.
Order of Finish:
T1. West Virginia 11-1 (8-1)
T1. Texas 11-1 (8-1)
T1. Oklahoma 11-1 (8-1)
4. Baylor 8-4 (5-4)
T5. TCU 7-5 (4-5)
T5. Kansas State 7-5 (4-5)
T5. Oklahoma State 6-6 (4-5)
8. Iowa State 5-7 (3-6)
9. Kansas 4-8 (1-8)
10. Texas Tech 3-9 (0-9)
Champion: West Virginia/Texas/Oklahoma
I think there will be a tie between the aforementioned teams at the top of the Big 12 standings. Because I do not yet have access to the BCS standing, it is impossible to determine the winner of the tiebreaker. However, this will undoubtedly cause a stir in the race for the BCS Championship.