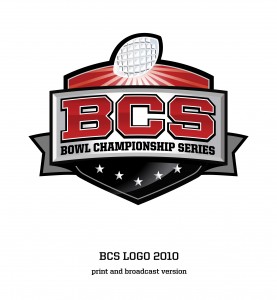 I think it will be a somewhat chaotic year in the race for the BCS Championship. LSU will clearly qualify for the BCS Championship Game because of its unblemished record, but there will be several teams (USC, Nebraska, West Virginia, Texas, Alabama, Oklahoma, Virginia Tech, and Boise State) with one loss. I think the nod will undoubtedly go to USC – right or wrong – because of its preseason ranking.
Rose Bowl (January 1):  3. Nebraska (12-1) vs. 8. Virginia Tech (12-1)
I think Virginia Tech will run through the regular season undefeated but lose to a two-loss Florida State squad in the ACC Championship Game. On the flip side, Nebraska will be the Big Ten champion and in excellent form. Bo Pelini will have his team ready to compete, and I think Frank Beamer's team will once again falter when the stage lights are turned on. Give me Nebraska shutting down Virginia Tech 21-10.
Orange Bowl (January 1):  9. Florida State (10-2) vs. 10. Louisville (10-2)
Many think Florida State has a shot at playing in the BCS Championship Game. I do not. Because the Big East champion is still automatically qualified to play in a BCS game, this matchup, which will be the lowest rated of the BCS games, will happen. In a decent contest, I think Florida State will win 35-24.
Sugar Bowl (January 2):  6. Alabama (11-1) vs. 4. West Virginia (11-1)
Alabama will not get the same chance at redemption that it was granted in 2011 after a loss to LSU, so the Crimson Tide will find itself in the Sugar Bowl. The opponent will be West Virginia, which will be the co-champion of the Big 12 in its first season as a member of the conference. This one has a chance to be a better game than most will realize, but I still like Alabama to claim the victory 27-21.
Fiesta Bowl (January 3):  5. Texas (11-1) vs. 12. Wisconsin (11-2)
It has now been a while since Texas has been in a BCS contest. As a Big 12 co-champion, I think the Longhorns will remedy that this year. Wisconsin will be coming off of a loss to Nebraska in the Big Ten Championship Game. I think Texas will win this game 24-14.
BCS Championship (January 7):  1. LSU (13-0) vs. 2. USC (12-1)
Yes, I am buying into all of the hype around the Tigers and Trojans this year. I think LSU can escape a regular season in the SEC two consecutive seasons without a loss. USC is situated nicely to make a run as well. Since the Tigers were pounded in dramatic fashion last year, I think it will be a statement game for the program. I like LSU to win 27-17.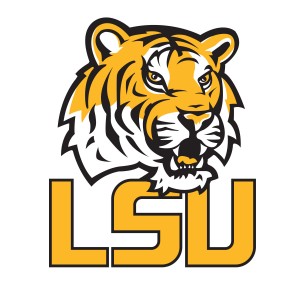 Final BCS Top Ten:
LSU (14-0)
Nebraska (13-1)
Texas (12-1)
Alabama (12-1)
Oklahoma (12-1)
Boise State (12-1)
USC (12-2)
West Virginia (11-2)
Virginia Tech (12-2)
Florida State (11-2)