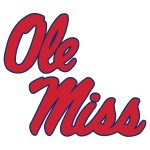 Georgia received a second chance this past Saturday, which is something rare in SEC competition. By defeating Florida, the Bulldogs are once again in command of their opportunity to make it to Atlanta. A win over Ole Miss at home and one at Auburn will mean back-to-back SEC East crowns for Mark Richt's squad.
The first of those two contests comes this Saturday in Sanford Stadium when the Dogs will welcome a 5-2 Mississippi team that is coming off of wins over SEC West rivals Auburn and Arkansas. This year's Ole Miss is new and improved. New coach Hugh Freeze has implemented his system well and, in the process, given his team something desperately needed in Oxford — confidence.
The offense has dramatically improved as pointed out by this Commercial Appeal article:
The Rebels are averaging 430 yards with 31 offensive touchdowns. If Ole Miss stays on that pace, even if it doesn't go to a bowl, Freeze's team by far will have averaged more yards and have the second-highest TD total of any team of a first-year coach in school history.
On the other side, Georgia just finished its game of the year. Even though the game was sloppily played by both sides, it was clear that the Bulldogs displayed more passion and energy than Florida. Given the history of Richt's teams after big games, you will not see the same Georgia team that showed up in Jacksonville.
For those reasons, I think Ole Miss will clinch bowl eligibility on the first weekend of November, which will put Florida back in the East's driver's seat.
The game is at 2:30 CT Saturday on CBS. Oh, and the second game on CBS' double-header, Tigers vs. Tide, may be worth a look also.