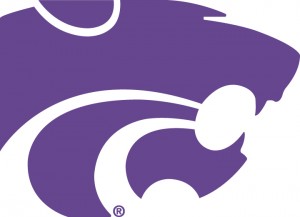 An odd set of circumstances: Manhattan, KS, location of the #1 College Football Team, Kansas State, was rated by Money Magazine in 2007 as one of the ten best places in America to retire young. Bill Snyder retired as KSU head football coach in 2005. That fits…except in 2009 he came out of retirement, making him one of the rare college football head coaches to have non-consecutive tenures at the same school. Now he has the 'Little Apple' (population 52, 281) in explosive jubilation as the hometown Wildcats are on the verge of playing for the BCS Championship. The place where they play was named Bill Snyder Family Stadium in 2005, at the time of Snyder's early retirement. Actually, when he learned that the university was planning to name the stadium Bill Snyder Stadium, he requested they instead name it after his family, as he put it, "The people I care about the most." Today his son, Sean, is an assistant coach on his staff and his grandson, Tate, plays on the team; so on Saturdays, head coach Bill Snyder, assistant coach Sean, and player Tate run onto the field together at Bill Snyder Family Stadium.
We hear the buzz phrase, "right situation," connected to successful coordinators getting head coaching jobs. That means a coordinator at a big time program does not just take any job; it must be a good one. Bill Snyder must have missed that seminar. He was a very successful offensive coordinator for legendary Coach Haden Fry at Iowa when he made the decision to accept the head coaching position at Kansas State, which had the worst all-time record of any FBS program. It had lost 21 consecutive games and only had 2 winning seasons in the previous 34 years. That year sports Illustrated published an article about KSU, "Futility U: America's Most hapless team."
Snyder took the job! In his first season, he won one game. It was over North Texas, where he had coached with Haden Fry before going to Iowa. That win came on a last-second pass, but it gave State its first win in 3 years.
At Kansas State, Snyder has won more games than their last 11 coaches combined. The program climbed to a number 1 ranking in 1998, and his coaching job at State was called "the greatest rebuilding job in the history of college football." In 2005, Snyder retired. He remained retired for 3 years. During that period, the Wildcats won 17 while losing 20.
Accepting his old job again, rebuilding again, Snyder has recorded 33 and 15 losses. His team currently sits atop the BCS Standings.
The connecting link for this latest rise in success seems to revolve around two characters: Unassuming Head Coach Bill Snyder and underwhelming quarterback Collin Klein.
Speaking of Klein, who rates these recruiting classes anyway? The top-rated Wildcats have had recruiting classes that if averaged over the last five years would rank 62, which is just ahead of Memphis (2-8) ranked 69, below Colorado (1-9) ranked 48, below neighbor Kansas (1-9) ranked 49, and below Kentucky (1-9) ranked 54. Klein was the 21st-rated pro-style quarterback in his class. He is from Loveland, Col. He is not feared as a pro style quarterback, but that is because of his duel-threat capabilities. I would think he is the current favorite to win the Heisman Trophy. I hope not! Leave the Heisman Trophy for the glitz and glamour boys from southern California or the golden domers from South Bend. Leave it for the can't miss prospects who have the 40 times and strong arms; The ones who can put on a show. Accolades like that belong in the Big Apple! That is what the Heisman is all about, is it not?
There ought to be an award for those who achieve things via the avenue of guts and glory. This award might go to a non-qualifier who endures an extra year of high school to finally qualify academically. Four years later, he graduates while successfully playing the game and with a high grade-point average. It should go to the guy the "experts" say is too small, too slow, yet becomes so good that they can't win without what he brings to the field of play. We could call it the 'Hoosiers Award!' It would belong in the Little Apple of Manhattan, Kan. Is that storybook? Yes, it is. Many said he could not, but he did. Hey, there is a child's book named something like that — "The Little Engine that Could."