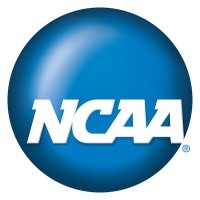 The NCAA has uncovered an issue of improper conduct within its enforcement program that occurred during the organization's investigation into the Miami program, according to a statement posted on NCAA.org.
Here is more:
 Former NCAA enforcement staff members worked with the criminal defense attorney for Nevin Shapiro to improperly obtain information for the purposes of the NCAA investigation through a bankruptcy proceeding that did not involve the NCAA.
The issue surrounds the power the NCAA does not have to subpoena testimony and other important aspects of an investigation.
As it does not have subpoena power, the NCAA does not have the authority to compel testimony through procedures outside of its enforcement program. Through bankruptcy proceedings, enforcement staff gained information for the investigation that would not have been accessible otherwise.
This development will cause the NCAA to delay handing Miami its Notice of Allegations.
As it relates to the Miami investigation, the NCAA will not move forward with a Notice of Allegations until all the facts surrounding this issue are known.
NCAA president Mark Emmert expressed disappointment in the development.
"I have been vocal in the past regarding the need for integrity by NCAA member schools, athletics administrators, coaches, and student-athletes," said Association President Mark Emmert. "That same commitment to integrity applies to all of us in the NCAA national office."

"To say the least, I am angered and saddened by this situation. Trust and credibility are essential to our regulatory tasks," said Emmert.  "My intent is to ensure our investigatory functions operate with integrity and are fair and consistent with our member schools, athletics staff and most importantly our student-athletes," he added.
This would be an important precedent for the NCAA to set. It could also affect past cases.
If I'm a coach with a show cause today, I'm calling an attorney and telling him to ask for EVERYTHING about my case during discovery.

— Andy Staples (@Andy_Staples) January 23, 2013
Mark Emmert was pretty clear NCAA is scrambling over enforcement conduct in the Miami case. While he hedged, it's got to be a plus for UM.

— Charles Robinson (@CharlesRobinson) January 23, 2013
Emmert says all tactics used in Miami investigation will be examined

— Joe Schad (@schadjoe) January 23, 2013
It will be interesting to see where the Miami investigation goes from here and how this could impact future NCAA investigations.