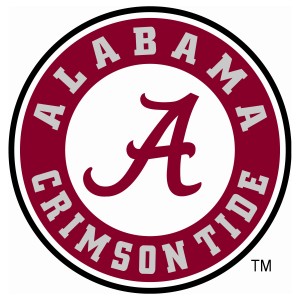 Four Alabama football players who were arrested Monday have been suspended indefinitely by head coach Nick Saban. Defensive end D.J. Pettway, wide receiver Eddie Williams, and linebacker Tyler Hayes were charged with second-degree robbery. Linebacker Brent Calloway was charged with fraudulent use of a credit card.
According to the Associated Press, Hayes and Williams both confessed to robbing and injuring a student while Pettway waited nearby. Williams and Calloway both admitted to using a stolen credit card.
Here is the statement from Saban via TideSports.com:
"The young men charged are indefinitely suspended as we continue to gather information and talk to the appropriate people. The University and football program have strict guidelines regarding issues of this magnitude," UA coach Nick Saban said. "This behavior is unacceptable for any student-athlete at the University of Alabama and not representative of our football program."
Athletic director Mal Moore also made a statement:
"This is a very serious matter and we are very disappointed in the actions that have resulted in the charges against these student-athletes," said UA Director of Athletics Mal Moore. "In this type of situation, the Athletics Department works in conjunction with the University. We will have more to say at the appropriate time."
Meanwhile, Calloway tweeted this:
@kyle2lamb first it wasn't a credit card and 2 I wasn't even awake during the robbery you don't kno what happened so dont try me dude

— HONEYBEAR #21 ♏ (@BrentCalloway) February 12, 2013
While Saban has not formally dismissed any of the players from Alabama's team, the likelihood of them seeing the field as Crimson Tide football players again is slim.
Alabama has had very few off-the-field issues during its historic run of three BCS Championships in four years, but this is definitely a shaky start to 2013 for the program as it vies for three in a row.