Monday, CoachingSearch.com published a list of college football head coaches who have not joined Twitter, the ever-growing social networking site. Reading it prompted me to wonder if it really matters if a college head coach has a Twitter account.
Here are a few of the notable coaches on the list:
Nick Saban (Alabama)

Urban Meyer (Ohio State)
Steve Spurrier (South Carolina)
Gary Patterson (TCU)
Frank Beamer (Virginia Tech)
Jimbo Fisher (Florida State)
Brady Hoke (Michigan)
Bill Snyder (Kansas State)
Chris Petersen (Boise State)
Kirk Ferentz (Iowa)
Each one of the aforementioned coaches has enjoyed success without the use of Twitter. In fact, six out of the last nine BCS Championships (discounting USC's vacated title in 2004) were won by coaches who are on the list above.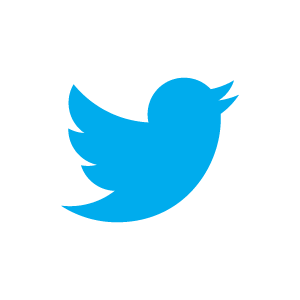 Yes, social media, Twitter in particular, has become an important aspect of contemporary America. It is a useful resource for those wishing to get an unscientific sense of public reaction to live events. It also provides a way for prominent individuals to easily communicate with an audience of their fans and followers.
Of course, some head coaches do use Twitter. From the SEC, LSU's Les Miles and Ole Miss' High Freeze have made news several times via their accounts. Through his clever personality, Miles' tweets are must-read for SEC fans. He was featured in our list of the ten most influential college football tweeters.
Other coaches simply use the medium to pass along official statements and releases. In which case, the account is probably not being handled personally by the coach.
There does not seem to be an observable relationship between coaches who are on Twitter and success.
In a lot of ways, college football is a public relations game. To attract the best athletes, a program must never grow weary of selling itself. Some coaches believe Twitter is a good way to do that; others do not.
Let's take a look at top five teams in the final Rivals recruiting standings for 2013:
Alabama

Ohio State
Notre Dame
Florida
Michigan
As mentioned earlier, Alabama's Nick Saban, Ohio State's Urban Meyer, and Michigan's Brady Hoke do not tweet. On the other hand, Will Muschamp (Florida) and Brian Kelly (Notre Dame) do have accounts. So last year's standings brought a mixed verdict about head coaches who use the social networking service.
I believe Twitter will continue to expand, and it's influence will continue to grow. However, for college football coaches, the best P.R. is winning and conducting an all-around successful and exemplary program.
Arguing whether or not a coach should join is useful for newspaper columnists who are looking for a provocative college football topic to write about in the spring. But in the end, it has a minuscule (if any at all) impact on the success of a college head coach.