Jimbo Fisher wonders what message the playoff committee is "trying to send."
Even though there seems to be no clear guidelines and not much transparency, let's peel off some of the pig's skin and see if there is any logic or is this committee governed by knee jerk reactions.
Jeff Long, College Football Playoff Committee Chairman, said that Alabama was passed by TCU because TCU's win at home against KSU was more impressive than Alabama's win at LSU. He also said that TCU was ranked higher than Baylor, even though Baylor defeated TCU, largely due to the two top 25 wins that TCU has and Baylor has only one. He also said that the deciding factor for jumping Oregon over FSU was that Oregon has three top 25 wins and FSU has only two. He gave emphasis to Oregon winning on the road.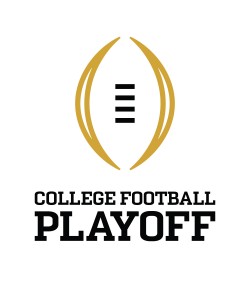 Just for the sake of discussion let's take one of his criteria and put it against the backdrop of his rationale for TCU leap-horned-frogging Alabama. Alabama's close win on the road in LSU's Tiger Stadium on
Saturday night is not as impressive, according to Long, as TCU's win at home over KSU. The facts are that LSU has defeated two Top 25 teams. KSU has defeated no Top 25 teams; they lost at home to an SEC West team. LSU defeated Wisconsin, a Top 25 team from the Big 10. Where is the most Top 25 win standard? Let's see what others say:
Composite Computer Rankings
1. Mississippi State
2. Alabama
3. FSU
4. Oregon
5. Auburn
6. Ole Miss
7. TCU
8. Baylor
9. Arizona State
10. Ohio State
Coaches Poll
1. Mississippi State
2. FSU
3. Alabama
4. Oregon
5. TCU
6. Baylor
7. Ohio State
8. Arizona State
9. Auburn
10. Ole Miss
Strength of Schedule
1. Auburn
2. LSU
3. Oklahoma
4. Alabama
5. Ole Miss
6. Tennessee
7. Kansas State
8. TCU
9. Texas A&M
10. West Virginia
SI Power Ranking Index
1. FSU
2. Mississippi State
3. Oregon
4. Alabama
5. TCU
So, what lens is the committee looking through? One could surmise that what they see has a PAC 12 Conference tint. Oregon jumped FSU and UCLA moved up the board further than any other team with a 44-30 win over Washington (6-4). Jeff Long, CFP Chairman and Arkansas Razorbacks AD, keeps saying the difference in these teams is razor thin. If you ask me, the bologna the head hog is putting out is cut thick.
What difference will all this make? For FSU, Alabama, Mississippi State, if they win the rest of their games it will make no difference; they will be in the four team playoff. I am not concerned with what will be; I am concerned with what is today. This committee is taking college football from the field to the board room (there should be a strong presence of college football coaches who know how hard it is to keep winning and win big games at bad places) and there is going to be a lot that we will not like.
There is already a fishy smell.