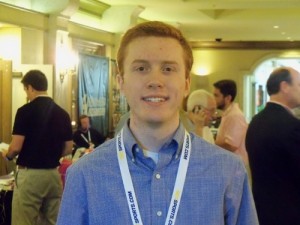 Jacob Bunn – Executive Editor, Senior Sports Analyst
Jacob Bunn is the Executive Editor for BunnSports.com. He manages the daily operation of the site and all of its properties. Jacob has written and hosted as the senior sports analyst for BunnSports.com since May of 2010. He has published several hundred editorials and has hosted several hundred podcasts on the site.
Jacob started his sports media career in 2010. He is the associate producer of the "Opening Drive" radio show on WJOX 94.5 in Birmingham, Ala. He also is an assistant to Jay Barker.
In addition to his work in sports, he also writes politically-driven material. He is a contributing editor for conservative Twitter aggregation site Twitchy.com, a subsidiary of Townhall.
Jacob's Christian faith is most important in his life. He resides in Birmingham, Alabama.