7  FSU – Jimbo Fisher enters his third season as head coach of the Seminoles.  Can he return FSU to the level of their past glory when they finished in the top ten 14 years in a row.  Their first four games will be at Doak Campbell Stadium in Tallahassee with the only challenge coming in the fourth game on September 22 when Clemson comes to town.  The Clemson-FSU game may decide the Atlantic Division's entry into the ACC Championship Game.  QB EJ Manuel, WR Rodney Smith, and WR Rashad Greene will give Coach Fisher's team plenty of fire power on offense.  DE Brandon Jenkins and DB Lamarcus Joyner establish a solid core for a strong defense.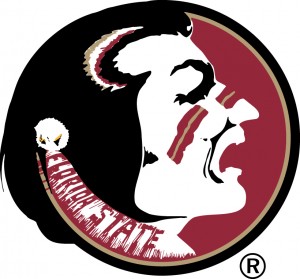 8  Texas – There is a sense that the Longhorns will rebound this year; there is just too much talent for them to continue floundering.  The unpredictable is what will be the tenor of the Big 12 with new members West Virginia and TCU.  The Longhorns should have one of the nation's best defenses with bookends Alex Okafor and Jackson Jeffcoat anchoring a strong defensive line.  With a weak non conference schedule, playing WV and TCU at Texas Memorial Stadium in Austin,  and no big obstacles on the road, HC Mack Brown should feel good about his team's chances in 2012.  Malcolm Brown is a real star at running back.  Can they settle on a QB and will that QB give the leadership needed?  In 2011 DC Manny Diaz's defense was the best in the Big 12 and with an elite DL and  a top set of defensive backs, Texas should contend for the Big 12 championship.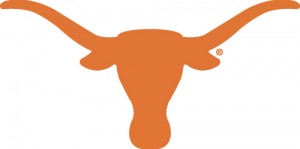 9  Ohio State – The Buckeyes come into 2012 with a new head coach, a lot of talent and no pressure because they can't play for a championship.  There is a buzz in Columbus because of new head coach Urban Meyer.  The star of the team is TE Jake Stoneburner.  DE John Simon,  DT Johnathan Hankins and DB CJ Barnett will be the core of a strong defense.  The Buckeyes will have a very manageable schedule with MSU and Wisconsin the only real test on the road.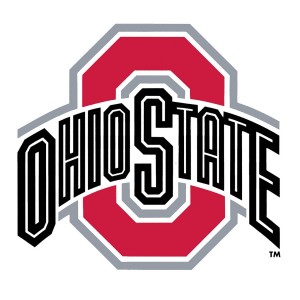 10  South Carolina – In 2011 the Gamecocks' 11 wins was a first for SC defeating Georgia, Navy and Auburn by 3 and MSU by 2.  They lost to two SEC West teams.  Even though several key players on the 2011 team will not return, they should be strong enough in 2012 to begin in the top ten.  Coach Steve Spurrier seems to be comfortable with QB Connor Shaw, but the real easiness comes from the return of RB Marcus Lattimore.  DeVonte Holloman and Jadeveon Clowney will anchor a strong defensive line.  The strength of the team will be the defensive line and running back; add good linebackers and the team from Columbia, SC should be in every game.  Playing Georgia, Missouri, Arkansas and Tennessee at home is a good thing.  Playing LSU and Florida on the road is not such a good thing.  It will be very difficult for this team to win 11 games in 2012 because of the large number of quality teams on the schedule.  Ten wins would be outstanding.