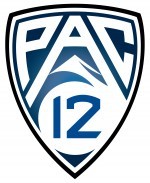 Last year, Oregon beat UCLA in what many considered to be a poor inaugural Pac 12 Championship Game. The main reason a 6-6 Bruin squad made it to the championship is that USC was prevented from any postseason participation. That has changed for the 2012 year, which means the Pac 12 will be stronger and more balanced.
Biggest Surprise: California
I think Cal has a good shot to make it to the conference title game. The schedule sets up nicely for a run once it gets past USC and Ohio State on the road.
Biggest Disappointment: Washington State
A coaching change will create some turmoil around the Washington State program. When you add the rough Pac 12 North schedule to the equation, things do not look very good. I don't think the Cougars will be favored to win any of its conference matchups.
Standout Player: USC QB Matt Barkley
Barkley is one of the main reasons most pundits think very highly of USC before the season. His leadership was evident in 2011, and now that there is no postseason ban for the Trojans to deal with, I think he will be even more effective.
Game to Watch: Oregon at USC (November 3)
Many think this could be a preview of the Pac 12 Championship Game. I do not. However, I do think this will be the regular season contest to pay attention to in the conference this year. I think USC will defeat Oregon by a touchdown or more.
North Division Order of Finish:
California 9-3 (7-2)
Oregon 10-2 (7-2)
Stanford 6-6 (4-5)
Washington 4-8 (2-7)
Oregon State 2-10 (1-8)
Washington State 2-10 (0-9)
South Division Order of Finish:
USC 11-1 (8-1)
Utah 9-3 (7-2)
Arizona State 8-4 (6-3)
UCLA 8-4 (6-3)
Arizona 6-6 (3-6)
Colorado 6-6 (3-6)
Championship Game: California (9-3) at USC (11-1)
Champion: USC
After being unable to compete in the game last year, I think USC will cruise to a Pac 12 championship by routing California. With an ending record of 12-1, there will be no avoiding the presence of USC around the BCS Championship conversation in early December.