1  LSU – Even though the Tigers have a cage full of star running backs; a unit ranked by some as the best in the country, none of those backs are in the top ten players on the team.  Does that give an idea of the LSU talent level?  DE Sam Montgomery and DB Eric Reid are big time players.  OT Chris Faulk and OT Alex Hurst will compliment the star-studded running backs corps.  The Tigers will have a paltry non conference schedule in 2012.  In the SEC they will travel to Gainesville to play the Gators and will tussle with Arkansas in Fayetteville where they have never won.  The only time LSU played the Razorbacks in Fayetteville was 1992 – they lost 30-6; all other games were played at War Memorial Stadium in Little Rock.  Les Miles' team is loaded with talent but none are any better than Punter Brad Wing, but the best fortune may be the fact that Alabama has to come to Baton Rouge in 2012.  LSU could go all the way this year.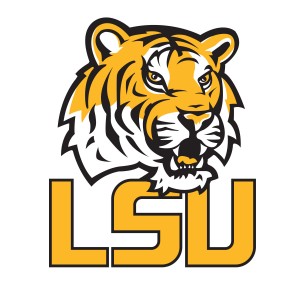 2  USC – No team in the country is riding the coattails of their QB more than the 2012 Trojans, but two other factors may have more of an impact on keeping USC near the top — receivers led by Robert Woods and an easy schedule.  While Matt Barkley is the star of the team, C Khaled Holmes anchors a strong OL.  The heart of the USC defense is LB Dion Bailey and DB TJ McDonald.  The Trojans should have better LUCK this year when they travel north to take on Stanford but beware on Nov 3 when the Ducks come to LA; OU has won 11 straight road games.  The chances for USC to win a championship this year could depend on the development of a red shirt freshman NT Antwaun Woods.  With a squad full of talent and a fairly easy schedule, look for Southern Cal to be in the mix for the conference and national championships.
3  Alabama – Will the Crimson Tide win back-to-back National Championships?  Logic says not but a roster filled with great football players says don't count them out yet.  The strength of this team will be the offensive line and linebackers on defense.  This OL is stuffed with talent led by Chance Warmack and Barrett Jones.  While the Tide's LB loss from last year's national championship team was great, CJ Mosley and Nico Johnson return and look for LB Trey Depriest to have a breakout year.  HC Nick Saban should be pleased with his running backs and QB.  A couple of freshmen who should have an impact on the team are DB Eddie Williams and RB TJ Yeldon.  Alabama will have three very difficult road games (LSU, Arkansas and Missouri) but look for the Tide to be in the hunt when championship trophies are handed out.