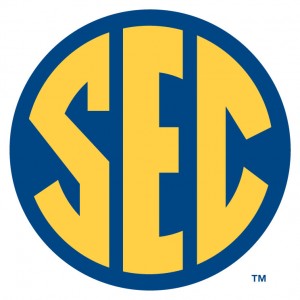 One year ago, SEC commissioner Mike Slive was involved in negotiations to do something that had not been done since 1991 – add members to the conference. The additions did not come without controversy. Some SEC enthusiasts did not believe (and some still don't) that Texas A&M and/or Missouri had SEC-worthy programs. There was also a group of SEC fans who felt the conference should not expand at all. Regardless, commissioner Slive, A&M and Missouri officials worked through all of the obstacles and made it happen.
Last September, Texas A&M officially notified the Big 12 that it had submitted an application to join another conference. This September, Texas A&M hosts the Florida Gators in an all-SEC matchup. Last November, Missouri was officially accepted as a member of the SEC. This November, Missouri has a chance to be legitimately in the mix for a berth in the SEC Championship Game.
SEC fans have been waiting a long time to experience the first games between the conference's two newest members. There are mixed desires from fans about how they want the games to turn out. Some think it would be a good idea if the newcomers showed that they can indeed compete in the SEC. Others are not as comfortable with the 'new kids on the block' dominating from day one.
SEC Media Days in July was the first opportunity to see A&M and Missouri in their new environment. Everything went exceptionally well at that event. But that was Media Days; Saturday is what it's all about.
You can be sure that excitement will be high at both games. For Missouri and Texas A&M fans, it must be like Christmas Day. They have viewed the SEC as the best conference for some time; now, they are part of it. For the most part, I think most of them respect the fact that the league has such a dominant reputation. The ones who do not may be in for a rude awakening.
As this day of history in the SEC approaches, the question becomes what will be the main storyline? There are a ton of subplots associated with Saturday, but one narrative in particular will probably override them.
It is clear that one entity has more riding on Saturday's outcome than any other. It's not Texas A&M, not Missouri, not Florida, and not Georgia. The biggest winner or loser Saturday will clearly be the Southeastern Conference. It all comes down to P.R. and how the newly-configured conference will look to the college football nation.
As ESPN's College Gameday rolls into College Station, Tex., the SEC's latest expansion will become the main topic of conversation throughout the college football universe on Saturday.
Commissioner Slive is prepared to travel to College Station Saturday afternoon before boarding a plane and traveling to Columbia that evening. He knows that this is one of the most important days in the conference's history.