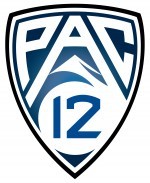 Top Pac 12 playmaker in 2013: De'Anthony Thomas (RB -Oregon)
Oregon's De'Anthony Thomas is primed for another big season. Last year, he ran for 701 yards on 92 carries, scoring 11 touchdowns last season. Now that Kenjon Barner has moved to the NFL, he will be the go-to running back for the Ducks. As Oregon develops under first-year head coach Mark Helfrich, expect the team to depend heavily on Thomas' play.
Most disappointing team: Arizona State
Todd Graham enters his second season as the head coach in Tempe. His team won seven games in the regular season before defeating Navy in the Kraft Fight Hunger Bowl. This year's schedule is not very favorable. The Sun Devils play two major non-conference games. While neither game will be played at the visitor's stadium, Notre Dame and Wisconsin will more than likely be favorites to win. I predict Arizona State will win five games in 2013.
Surprise team: California
Excitement about new head coach Sonny Dikes is high Berkeley. Last season, the Golden Bears put together an anemic 3-9 overall record that included only two Pac 12 victories. I think their fortunes will change this year. I like Cal to make significant improvement this year, vaulting them to seven wins and a bowl game.
Top two games to watch:
It seems like this one is becoming an annual choice for Pac 12 game-of-the-year. Once again, I think the winner of the Pac 12 North will come out of the week 11 matchup in Palo Alto between Oregon and Stanford.
At long last, the USC/UCLA rivalry has returned to a series of annual importance. I think there is a good chance it could produce the winner of the Pac 12 South in 2013.
Pac 12 North standings:
Stanford 11-1 (8-1)
Oregon 11-1 (8-1)
Oregon State 8-4 (5-4)
California 7-5 (4-5)
Washington 4-8 (2-7)
Washington State 3-9 (1-8)
Pac 12 South standings:
UCLA 8-4 (6-3)
USC 9-3 (6-3)
Utah 6-6 (4-5)
Arizona State 5-7 (4-5)
Arizona 6-6 (3-6)
Colorado 4-8 (1-8)
Pac 12 Championship Game: Stanford 27 UCLA 17
I think Stanford will defeat Oregon and UCLA will beat USC to set up the Pac 12 title game. Because Stanford will end up with the better record, the game will be played on the Farm. I like Stanford to repeat as Pac 12 champs.