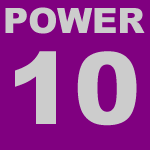 Because of its win over Texas A&M, Alabama retains the top spot. But I still feel that the Aggies are one of the 10 best teams in the country. They only fall to seventh. I have Ohio State moving up to fourth based on its win over California on the road. Louisville did not do enough against Kentucky to move it up from 10th.
1. Alabama (beat Texas A&M 49-42)
The buildup to Alabama's trip to College Station lived up to the hype. Early on, it looked like A&M was going to dominate. Then Alabama took control and built a three touchdown lead. But the game wasn't over until Johnny Manziel did everything he could to get the Aggies back in the game. With the win, Alabama solidifies itself as the top team in the Power 10.
2. Oregon (beat Tennessee 59-14)
Tennessee is not a top-tier SEC team and probably won't be for some time. Still, let's try not to diminish a 45-point win over a team from college football's preeminent league. After the Vols scored first, Mark Helfrich's team went on to destroy them. Most of Oregon's scoring drives were less than two minutes in duration.
3. Clemson (off)
Clemson had the week off after starting 2-0. The Tigers will head to North Carolina State on Thursday to play the Wolfpack in an ESPN primetime game.
4. Ohio State
Ohio State failed to impress me with its opening two games against Buffalo and San Diego State, but this past weekend's 52-34 win at California was noteworthy. The Buckeyes seem to be improving week by week and are definitely one of the top five teams in the nation. They will get another tune-up game this weekend when Florida A&M comes to Columbus.
5. Stanford
Stanford beat another inferior opponent, Navy, 34-20 Saturday to improve to 2-0 on the year. I still think the Cardinal are one of the top programs in the nation, but we will know a lot more about them when they play Arizona State this weekend at home.
6. LSU
Perhaps no team has had more of a positive start than the LSU Tigers. The only thing Les Miles' team has yet to do is win an SEC game. They will get that opportunity this weekend against Auburn. This will be more than a bump in the road, considering Auburn's surprising start. However, LSU should get the win and march on to a very important game in Athens next weekend.
7. Texas A&M
While Texas A&M could not beat Alabama Saturday, I still think the Aggies are among the best 10 teams in the nation. They welcome SMU to College Station this week before beginning SEC play on a weekly basis.
8. Oklahoma State
Oklahoma State beat Lamar 59-3 to remain undefeated. While Oklahoma could be a major factor as well, I still think the Cowboys are the class of the Big 12. After an off week, the Cowboys travel to Morgantown, W.V., to play the Mountaineers. You never know how an ongoing NCAA cloud will impact a team's ability to have success, but assuming they can remain in the present, the Cowboys have a nice road ahead of them.
9. Florida State
Last week, the Seminoles jumped into the Power 10. And they solidified their place among the best this week 62-7 win over Nevada. Freshman phenom Jameis Winston threw for 214 yards and two touchdowns. The 'Noles get Bethune-Cookman in Tallahassee this weekend.
10. Louisville
Teddy Bridgewater and the Cardinals did not have a dominating performance against Kentucky. Even though the Wildcats are from the SEC, they are the worst team in the league. Louisville looked sloppy and unprepared at times during this game. That was shocking to me, considering it's one of the few 'tests' (or as close as they will come to being tested) on the schedule.