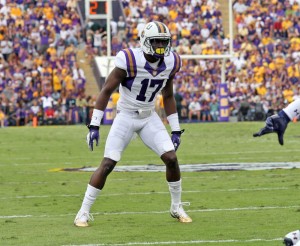 With the Alabama/Texas A&M game behind us, we can now begin looking toward other important games this year. The problem right now is the upcoming weekend is void of many significant matchups. Week four could be a spot where some top teams could get upset, but without some of those, I doubt there will be a lot of exciting action.
Tennessee at Florida (2:30 – CBS)
This game used to be a nationally significant SEC East rivalry. But Pat Dooley of the Gainesville Sun reported Wednesday that Tennessee returned 3,500 of their 8,000 allotted tickets. That is not a sign of a thriving college football series. Can Florida turn its offense around this week? Will Tennessee look better than they did against a very good Oregon team? A lot of questions will be answered.
Prediction: Florida 23 Tennessee 17
Arizona State at Stanford (6 – FOX)
Stanford has yet to have much competition this year, beating San Jose State and Army with ease. Now 23rd-ranked Arizona State comes to town. The Sun Devils are coming off of one of the craziest endings to a college football game ever. The Pac 12 officials admittedly made a blunder at the end of last week's game between Wisconsin and Arizona State that ensured a Sun Devil victory. So the question is which team will show up hungrier.
Prediction: Stanford 34 Arizona State 20
Auburn at LSU (6:45 – ESPN)
This is a battle of undefeated teams in the SEC west. Both have started the season better than expected. Auburn completed a dramatic comeback last week with a game-winning touchdown pass by Nick Marshall to beat Mississippi State 24-20. I like the way LSU's offense has progressed so far this year under new offensive coordinator Cam Cameron. While I like the direction in which Auburn is heading, winning in Death Valley (yes, Clemson, the real Death Valley) is just too tall of a task. I do like Gus Malzahn's team to hang around well into the second half.
Prediction: LSU 27 Auburn 17