By Karina Styles (guest writer)
There are going to be a few changes this upcoming college season, as the playoff system officially goes into effect for the 1st time ever. Now, four teams at the end of the regular season will have a shot at a playoff system and a national championship. Even though these changes have been made, there are probably not going to be any surprises at the end of the year. The perennial powers will probably be right in the thick of things at the end of the year unless they have any setbacks.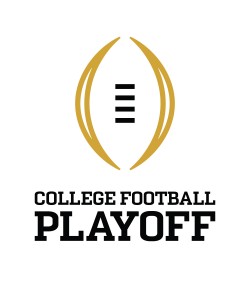 Leading the way heading into the 2014 college football season will be the Florida State Seminoles. They had an outstanding year as the national champions a year ago, and they return Heisman Trophy winner Jameis Winston. It might be difficult for the future fantasy football standout to have another Heisman Trophy campaign, but he will be right there in the thick of the race if they run through the ACC again. They also have other talent that makes them a complete team, as the running game will be strong with Karlos Williams back and the defense will be a pleasant surprise.
Alabama is another traditional power that will be in the running for a spot in the playoffs. They need to find a way to replace AJ McCarron, but they feel like Jacob Coker could do just that. He will have plenty of options to work with at wide receiver and running back, so his transition should be pretty easy. There are some holes in the secondary that need to be addressed, but they are still the most complete team in the SEC.
Moving to the Big Ten, the Ohio State Buckeyes once again appear to be the best team on paper. They received a big boost when quarterback Braxton Miller decided to come back for one more year. His leadership could land him some Heisman Trophy votes, and Ohio State could battle for another national championship. Defense was an issue last year, but they return a law of big bodies to help out with that.
Finally, prior to the start of the regular season, it looks like the Oregon Ducks have a pretty nice setup when it comes to trying to make a push towards the playoffs. They are also receiving a boost thanks to the surprise return of Marcus Mariota. Many project him to be the most promising fantasy football quarterback in college football right now. The running back position is also in good hands as Thomas Tyner and Byron Marshall will put up plenty of points on the board. Like always, the defense is going to be a little bit of a wild card for them. That will be something to pay attention to all season long out west.