There's a storm preparing to hit SEC country after the season, and it has to do with several major programs looking to fill coaching vacancies. Let's look at a few of the upcoming storylines.
Job Openings – In all likelihood, there will be four vacancies to be filled in the SEC after the season. Every year, there is a good bit of football coaching turnover in the SEC, but this is an extraordinary year because three of the potential openings will be from the top echelon of programs in the conference.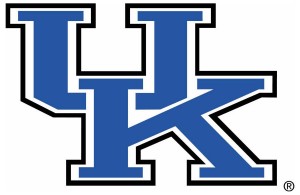 Kentucky is the only program so far to make it official. The Wildcats fired Joker Phillips after a 12-23 record in almost three seasons.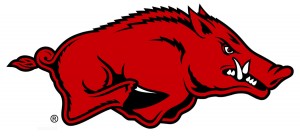 It is widely expected that Arkansas will send John L. Smith packing after the season, creating another opening. I doubt anyone in Fayetteville thought Smith was the long-term answer, so I would imagine the school has been communicating with coaching prospects for some time.

Short of a miracle of epic proportions, Derek Dooley's future at Tennessee will end in the next month or two. The head coach at Tennessee needs to beat at least one of Florida, Alabama, or Georgia every year. Dooley has never defeated any of those. Making a bowl game, which would require defeating Vanderbilt and Kentucky, will not be enough to salvage his job.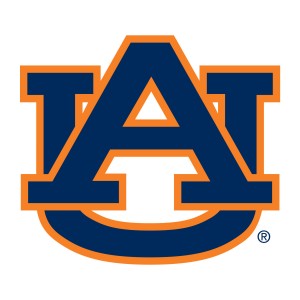 Auburn is the most unpredictable of the potential SEC openings. Gene Chizik coached Auburn to a national title just two years ago but now finds his program on the verge of a no more than three win season. It is still unclear whether a definitive decision has been made by the Auburn power brokers about his future. I doubt there will be any official word until after the Iron Bowl at season's end.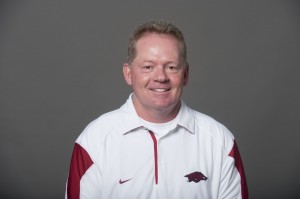 The Bobby Petrino Effect – Following Bobby Petrino's scandal and subsequent resignation in the spring, Arkansas was forced to improvise on short notice. Athletic director Jeff Long chose John L. Smith to fill the void. This left Petrino without a job and the Razorbacks with a less than average head coach. Since that moment, Petrino has done as much repair to his image as possible, and many have wondered when/if he would once again coach in the Southeastern Conference.
The one job for which you can rule out Petrino is Arkansas. There's no way Jeff Long goes back to that well. Auburn and Tennessee are possible landing spots for Petrino's, but I think the most likely destination for him is Kentucky. If he gets an SEC job in this cycle, it will probably be in Lexington.
Top Available Candidates – There are a lot of up-and-coming coaches and some well-known names in this mix this year. It's not just about past success, although that is something to be strongly considered (see Gene Chizik), but athletic directors must also consider coaches who have the ability to recruit throughout SEC country. This is one of the distinguishable features of SEC coaches from the rest of the nation.
Jon Gruden – Currently in the analyst role for ESPN's Monday Night Football, some think Gruden may have some interest in the Tennessee job. He would be a major splash for sure, but he would be relatively new to the college game. Having said that, I think he would be a successful recruiter because of who he is. I think there is a chance he goes to Tennessee, but not a high probability.
Gary Patterson – Patterson has made TCU into a winning program. In nearly 8 years in Fort Worth, he has compiled a record of 115-34 with two BCS appearances and one Rose Bowl victory. He has demonstrated the ability to guide his program to the top and maintain success. The only question surrounds whether or not he would leave the Horned Frogs. I think Arkansas is the most likely destination for Patterson, but he could also end up at Auburn if Chizik goes.
Charlie Strong – Strong has become one of the hottest names in the business. He gained a lot of experience as a defensive coordinator during his long tenure at Florida, serving under Ron Zook and Urban Meyer. Louisville is having a banner year, and he appears to have that program on the correct path. The downside to Strong is his lack of experience as a head coach. He has not yet completed his third season. I think Arkansas may show interest in Strong if other possibilities do not work out.
Other Possibilities
Tommy Tuberville –  He has a lot of connections to the state of Arkansas and would be a name for Jeff Long to fall back on.
Mike Gundy – The Oklahoma State head coach seems to be content with his position in Stillwater, but I could see a scenario in which he ends up the head coach at Arkansas.
Sonny Dykes – Dykes took the place of Derek Dooley when he went to Knoxville. In nearly three seasons at Louisiana Tech, he has a record of 22-13. I doubt the Vols would want another coach from the Bulldogs, but his name will probably be mentioned often in the coming months for various jobs.
Willie Taggert – Western Kentucky's head coach has been mentioned as a possible replacement for Joker Phillips at Kentucky. It would not be a short move for him.
David Cutcliffe – Cutliffe has history with Tennessee and was thought to be one of the considerations when the Vols hired Dooley. He has a history of turning around flailing programs. He turned Ole Miss into a program with an annual winning record, and now he has Duke in contention in the ACC. Even though that league is down, that is a significant accomplishment.