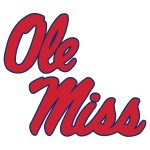 Ole Miss enjoyed the best football signing class in its history Wednesday. It was a bright day for a football program that has endured some long years recently. Top defensive end (and overall player) Robert Nkemdiche, top offensive lineman Laremy Tunsil, and top wide receiver Laquon Treadwell all chose to play their college football in Oxford.
The class even garnered the attention of Miami Heat star LeBron James:
Ole Miss ain't messing around today! Big time recruits coming in. SEC is crazy

— LeBron James (@KingJames) February 6, 2013
The question that will permeate SEC country is how Ole Miss was able to pull off such a tremendous class.
Coach Hugh Freeze is entering his second season in Oxford, but he has already conquered a major challenge in signing a top class. I would love to know what the odds were one year ago that he would assemble a consensus top ten class in 2013. Keep in mind, Alabama, Auburn, and LSU, which account for six of the last ten BCS Championships, are in the same division. Additionally, Texas A&M is gaining steam, and Mississippi State had beaten the Rebels three consecutive years going into 2012.
The program had become a laughing-stock. In 2011, the year before Freeze arrived, Ole Miss won two games. In 2010, they won four games. There was only one SEC victory for Ole Miss during both years.
Some have speculated that Ole Miss could not be having such unprecedented success without breaking the rules. Accusations of cheating tend to follow when non-traditional powers begin signing 5-star athletes at will.
Freeze is having none of the speculation about whether any nefarious activity took place in the formation of this signing class. He tweeted this:
"If you have facts about a violation, email compliance@olemiss.edu. If not, please do not slander these young men or insult their family."
Therein lies the problem for all of the skeptics. Even if foul play is strongly suspected, no one can produce evidence of it. Is it strange that a program that has struggled mightily as of late is burning down the recruiting trial? Without question, but the NCAA doesn't penalize because of suspicion.
We must also consider some extraordinary circumstances. Nkemdiche, the consensus top overall prospect, has a brother, Denzel, who is entering his third season in Oxford. So that was an automatic link for him.
Regardless of how it was done, Ole Miss has vaulted itself onto the big stage in terms of recruiting. In the process, they have commanded the attention of other powerhouse programs, particularly those in the SEC.
So what's next? Ole Miss fans should enjoy the talented signing class, but expectations for the 2013 season need to remain modest. The schedule is going to be brutal. Here are the highlights:
August 31 – at Vanderbilt
September 14 – at Texas
September 28 – at Alabama
October 5 – at Auburn
October 12 – Texas A&M
October 19 – LSU
November 9 – Arkansas
November 23 – Missouri
November 30 – at Mississippi State
I think it will be extremely difficult for Ole Miss to find six wins. Presumably, the Rebels will be underdogs in at least five games. And for the first six weeks, there will be a lot of frequent flyer miles used.
If this type of recruiting continues, expect Ole Miss to become a regular contender in the SEC West. But on-the-field success will probably not come immediately.