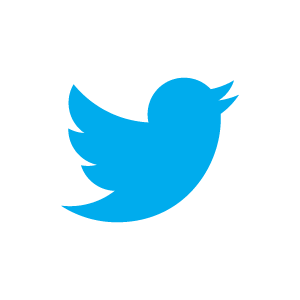 In a day ruled by social media and 140 characters, college football coverage has not evaded the power of the tweet.
I feel these are college football's 10 most influential tweeters:
10. Tony Barnhart (@MrCFB)
Tony Barnhart has been a mainstay in college football coverage and analysis for years. His resume is too lengthy to list. On Saturday afternoons, he can be found on CBS' coverage of its SEC game of the week. The list of writers who are as knowledgeable about the events inside southern stadiums is a short one.
Great to be back in the ATL! Another great CFB season in the books. Hard to believe it went by so fast. Thanks for following.

— Tony Barnhart (@MrCFB) January 9, 2013
9. Pete Thamel (@SIPeteThamel)
Formerly with the New York Times, Pete Thamel now writes for Sports Illustrated. He has taken part in breaking many major college football stories. His coverage also extends to college basketball. If you are looking for a solid college sports follow on Twitter, Thamel is a great choice.
Gotta love signing day, when the star linebacker with the giant Auburn tattoo (Reuben Foster) picks Alabama as his college choice.

— Pete Thamel (@SIPeteThamel) February 5, 2013
8. Joe Schad (@SchadJoe)
ESPN's Joe Schad is known for having a wide range of sources and being able to provide breaking news quickly via Twitter. A college football fan can quickly catch up on the sport's latest headlines by reading through his timeline.
NCAA says it expects to have the results of the external investigation by the end of next week

— Joe Schad (@schadjoe) February 6, 2013
7. Andy Staples (@Andy_Staples)
Sports Illustrated's Andy Staples is one of college football's most read columnists. His themed team rankings and lists are widely anticipated each season. Staples' tweets are not confined to college football. Over the years, he has also become a major barbecue critic. His blog, Heaven is a Buffet, details some of his travels in southern cuisine.
So if the Big 12 partners with three other leagues — and then those four partner with a fifth — things could get really interesting.

— Andy Staples (@Andy_Staples) January 25, 2013
6. Dan Wetzel (@DanWetzel)
If there is a major story in college football, Yahoo! Sports columnist Dan Wetzel is all over it. He has a knack for illuminating the scandalous side of the sport. He has provided insight on everything from the meetings among BCS commissioners that ultimately resulted in the adoption of a playoff to the dark days of the Jerry Sandusky trial. Author of Death to the BCS, Wetzel has used Twitter to make a critical argument against college football's postseason issues.
Ole Miss – Ole Miss! – gets nation's No. 1 WR recruit, Laquon Treadwell of Illinois. Hugh Freeze making noise

— Dan Wetzel (@DanWetzel) January 17, 2013
5. Les Miles (@LSUCoachMiles)
In addition to being one of the most successful coaches in the sport, Les Miles has a unique personality, and it is displayed through his tweets. Because his tweets reflect the authenticity of his personality, some have wondered if the account is really his. Yes, it's really him. If you want to know what it is like to watch the Super Bowl with Les, just take a look at his timeline.
Ravens must finish…no loss of momentum! Can it be finished if the electrical is not restored? Ravens stretching …best use of time?

— Les Miles (@LSUCoachMiles) February 4, 2013
4. Bruce Feldman (@BFeldmanCBS)
Bruce Feldman is an outstanding college football reporter for CBS Sports. During the season, his weekly lists and analysis columns are must-reads. In addition to being a solid reporter, Feldman has authored several illuminating books on the sport. He co-authored New York Times bestseller Swing Your Sword with Washington State head coach Mike Leach. He also wrote Meat Market: Inside the Smash-Mouth World of College Football Recruiting. Feldman's Twitter prominence was on display in 2011 when a conflict emerged between him and his now former employer. Because of the incident, a #FreeBruce hashtag made national waves. Bruce was finally freed when he was hired by CBS Sports, where he has lived happily ever after.
Cam Cameron is LSU's new OC, a source just confirmed to CBS. Cameron and Miles have been tight for years.

— Bruce Feldman (@BruceFeldmanCFB) February 8, 2013
3. Tim Brando (@TimBrando)
'Timmy B,' as he is affectionately called, is one of the more genuine tweeters among the college football media. He states his opinions fervently and backs them up. He's also not afraid to get into a sparring match with others if he feels like they are out of line.
It's unreal the reaction from fans about League affiliation. Who cares? I don't measure Conf. strength on the outcome of meaningless Bowls.

— Tim Brando (@TimBrando) January 1, 2013
2. Brett McMurphy (@McMurphyESPN)
ESPN recently hired Brett McMurphy away from competitor CBS, and it's easy to see why the 'Worldwide Leader' made that move. McMurphy is always on the cutting edge of breaking stories around college football. He is one of the best at using 140 character increments to provide a lot of details. Throughout the last three years, McMurphy has been one of the leaders in coverage of the continually exploding conference realignment news.
CFB new playoff committee will have 14-20 members, ex-coaches have not been eliminated as members

— Brett McMurphy (@McMurphyESPN) February 7, 2013
1. Paul Finebaum (@finebaum)
Some call him the "voice of the SEC." Given the recent success of the SEC, and the state of Alabama being responsible for the last four BCS Championships, Paul Finebaum's Radio Network has become a destination for college football enthusiasts. Most recently, his network has gone silent because of contractual issues. Most Finebaum fans expect to once again hear him later in the year. In the meantime, Finebaum's Twitter account has become a crucial way for the radio host to interact with his loyal followers.
As a reward for Ole Miss having stellar recruiting class, Rebels get to play at Alabama (Sept. 28) for 2nd year in a row.

— Paul Finebaum (@finebaum) February 6, 2013