A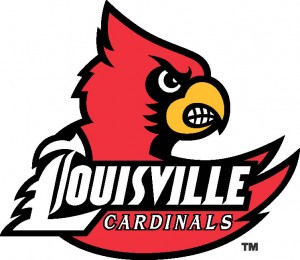 fter winning the Sugar Bowl last season in impressive fashion over Florida, the Louisville Cardinals are getting considerable hype to run the table in 2013. Part of that is due to the great team they have, headlined by Heisman Trophy candidate Teddy Bridgewater. The other part is due to their soft schedule, which does not include a single top 25 team. In Week 1, they will face the Ohio Bobcats, a team that has quietly turned into one of the better non-BCS schools in the country.
One season ago, the college football world was tuning into State College to check out how Penn State football would look after the Jerry Sandusky/Joe Paterno scandal went down. The Nittany Lions were hosting the Ohio Bobcats, a Mid-American Conference team many big schools schedule to try and get an easy win. However, Ohio dominated from the beginning, winning in rather impressive fashion. Louisville is thought of as a better team than Penn State last season, but are they really that good?
Despite dominating Florida in the Sugar Bowl, the rest of the 2012 season did not come all that easy to the Cardinals. They had close wins over Florida International, Southern Mississippi, South Florida, Cincinnati and Rutgers, and they lost to Syracuse and Connecticut. At times, the team would appear to not be focused and both sides of the ball would simply not be clicking. Heading into a season in which they are expected to be great, they could be in for a rude awakening in Week 1.
Ohio returns quite a few people from a team that won the Independence Bowl a year ago. Tyler Tettleton and Beau Blakenship make up one of the best quarterback/running back tandems in the country, and with several complementary players now healthy, they could get quite a bit of help as well. Since the team starts almost entirely juniors and seniors, they will not be intimidated by going into Louisville.
The spread coming out of Vegas makes this game look like a rather routine win for the Cardinals, but the matchup could be a recipe for disaster. In fact, if Ohio was to pull off the upset, they too have a fairly easy schedule, and they could receive some BCS hype if they run the table.
There might be some games predicted to be closer on paper, but Louisville should definitely be on the lookout for the Ohio Bobcats in Week 1. For a team with National Championship hype, they can't let their guard down for a second. It might not be a true fantasy football type of matchup between two traditional powers, but it will set the tone for both teams the rest of the year.
Note: This is a guest post via Hannah Miller of FanDuel.com