We continue our look at the College Football Professor's Preseason Top 21.  Today we reveal #17, 18 and 19.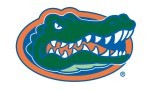 17 Florida – In Gainesville expectations are always high.  This edition of Gators has a lot of talent but the big question, "Can they all pull in the same direction?"  Coach Will Muschamp begins his second season in the Swamp with some uncertainty.  When we commence our review of his 2012 team, would you believe that we begin with a kicker, Caleb Sturgis!  He is a great one.  With defenders like Jonathan Bostic, Jelani Jenkins and Sharrif Floyd, the picture looks brighter.  Will Jeff Driskel live up to his reputation as a quarterback?  Florida's first and last three games will be non conference games.  Their three most difficult conference games will be played in the state of Florida.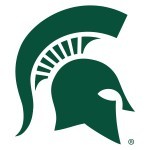 18 Michigan State – Replacing Kirk Cousins will be job one for the Spartans as they prepare for stiff competition in the non-conference portion of their schedule.  With the Broncos of Boise State and the Notre Dame Fighting Irish coming to Spartan Stadium, the 2012 MSU defense with Johnny Adams and Isaiah Lewis roaming the secondary will need to be functioning at a high level right away.  Coach Mark Dantonio's troops have a four game winning streak against cross-state rival Michigan and they are coming off an 11-3 record.  Even though they may have a difficult time playing up to last year's level, they should be a top 21 team in 2012.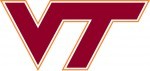 19 Virginia Tech – The Hokies should be very tough with the leadership of QB Logan Thomas.  History tells us that Frank Beamer's teams are always well prepared and play hard.  LB-Bruce Taylor and a strong DL will give VT a framework for a powerful team.  Even though VT will play at Clemson and FSU comes to Blacksburg, the rest of their schedule is very favorable.  They should win the Coastal Division to advance to the ACC championship game.
(Click here to see #20 and #21 and to review the professor's formula for his preseason Top 21)