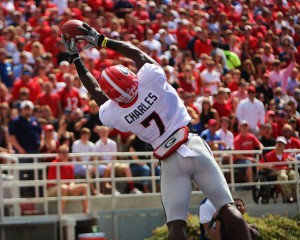 After a terrible 0-2 start to the 2011 season, Georgia closed the season with a record of 10-0, which helped it clinch a berth in the SEC Championship Game. The Bulldogs did not face any of the three top teams in the SEC West (Alabama, Arkansas, or LSU) during the regular season. However, in the SEC Championship Game, LSU was the opponent. The Tigers drummed Georgia 42-10, which further added to the narrative that the West much stronger than the East.
Coming into the year with a talented and experienced quarterback is a nice advantage enjoyed by the Bulldogs this season. Once again, they do not have Alabama, Arkansas, or LSU on the schedule. I think the road is paved for Georgia to have a legitimate chance to make it to Atlanta again, and head coach Mark Richt, who has endured his share of criticism the last few years, needs to accomplish that. I also think Georgia will have a better defense. It will be tougher to run the football on than it has been in a few years.
2012 Forecast:  I think it will be another 9-win season in Athens. It will be tough for Richt to sugarcoat a season with losses to Florida and Auburn. I think the natives will become restless because of those two defeats combined with a beating from South Carolina.
Offensive player to watch:  #14 Aaron Murray – JR – quarterback
Defensive player to watch:  #29 Jarvis Jones – JR – linebacker
Sept. 1 – Buffalo (Athens) – Win 34-10
Sept. 8 – Missouri (Columbia) – Win 24-20
Sept. 15 – Florida Atlantic (Athens) – Win 31-14
Sept. 22 – Vanderbilt (Athens) – Win 18-14
Sept. 29 – Tennessee (Athens) – Win 28-17
Oct. 6 – South Carolina (Columbia) –Loss 24-17
Oct. 13 – Off
Oct. 20 – Kentucky (Lexington) – Win 38-12
Oct. 27 – Florida (Jacksonville) – Loss 27-20
Nov. 3 – Ole Miss (Athens) – Win 35-14
Nov. 10 – Auburn (Auburn) – Loss 28-21
Nov. 17 – Georgia Southern (Athens) – Win 52-3
Nov. 24 – Georgia Tech (Athens) – Win 24-20
Projected record: 9-3 (5-3)
Given the favorable schedule, I do not think this is a tremendous final record for Georgia. Certainly the week two contest in Missouri will be challenging, but the game of the year will undoubtedly be when the Bulldogs travel to the other Columbia to play South Carolina.